I want to wish everyone a very Happy Easter. I know this year it will be really different for most people since churches are closed, visits with family are cancelled, and spending the Holiday without our loved ones will be hard, but I sent all of my grandchildren their own Easter Card letting them know I was thinking about them, and to let them know their Easter Baskets will still be delivered on time, even if we can't have physical contact yet.
I thought the cute bunny in the Welcome Home Stamp Set would be a welcoming card to show them that they can still be happy that Easter is here and they are still surrounded by love.
The cute little chick and lamb in this stamp set are really nice too, and you can also use the set for baby cards as well. I find that stamping and keeping busy at this time are really important to me and if I can send a little bit of sunshine through the mail I am happy to do it.
Hopefully you can find a way to enjoy your day and rejoice in the meaning of Easter and that we will be back to getting together to create soon.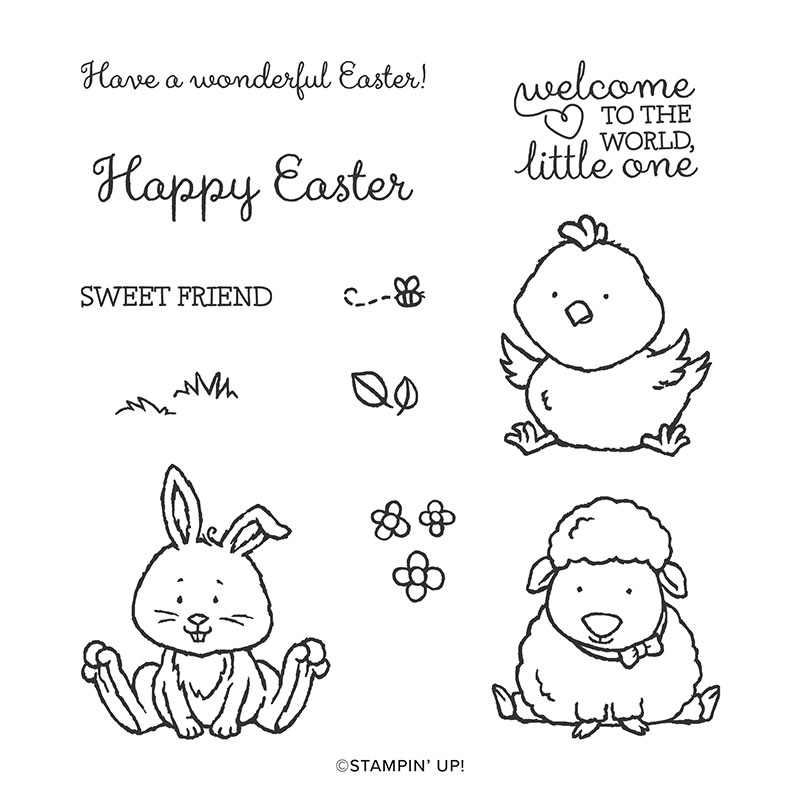 Welcome Easter Stamp Set #151559 - $20.00